The Church at Las Vegas will NOT be holding any of it's regularly scheduled PUBLIC meetings for the near future.
We are not choosing to do this out of fear, but out of a desire to decrease the possibility that people will be exposed to the coronavirus, especially those who are older and/or have respiratory issues.
We are also choosing to respond to our government's requests (Romans 13:1) to cease
publicly meeting together as a large group!
We are LOOKING FORWARD to being able to publicly meet together as a group again soon!
We will be posting teachings from the Bible, sermons, and other announcements and encouragements from our Facebook page which is available directly below or you can click on the picture of the church building below and to the top left to go to the actual Facebook page site!
Gail Barton, March 29, 2020 - 9:15 pm
Please pray for Brigitte Swidersky She has a brain tumor right between her eyes. She will go blind regardless if she has the surgery or not. The surgery is extremely dangerous. Thank you
Anonymous, March 27, 2020 - 8:32 pm
Lisa R Racine, March 18, 2020 - 10:47 pm
Pray that we will remain healthy during this time, and that we will have peace in our homes during the shutdown, and lastly that we will show Jesus to a frightened world.
John Racine, March 18, 2020 - 10:32 pm
The Bible says at Ephesians 6:18, "And pray in the Spirit on all occasions with all kinds of prayers and requests. With this in mind, be alert and always keep on praying for all the Lord's people. It is our privilege to be able to share our prayers with God and each other in this difficult time! Keep praying and NEVER give up!!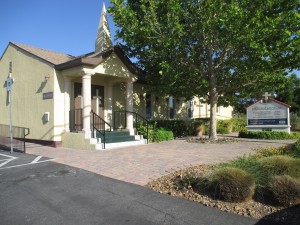 Address:
3388 S. Decatur Blvd.
Las Vegas, NV 89102
Here's What to Expect from The Church at Las Vegas !