The Church at Las Vegas

IS

holding in-person meetings!
We are only able to have a LIMITED amount of people in the building at any one time!
If you are interested in attending a public meeting, please click on the CONTACT US tab above and fill in your name, e-mail address and/or phone number, and in the comment section which service time you would like to attend and how many will be in your party. We will get back with you shortly! Thank you!
You MUST have a reservation to be able to attend one of the above meeting times

!

You may livestream our Facebook page which is available directly below or you can click on the picture of the church building below and to the top left to go to the actual Facebook page site!
No prayers found! 1 Thessalonians 5:17: Pray without ceasing!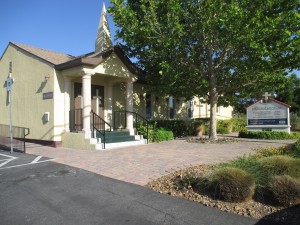 Address:
3388 S. Decatur Blvd.
Las Vegas, NV 89102
Here's What to Expect from The Church at Las Vegas !